Are you in search of budget friendly
Roadside Assistance in Flower Mound
Look no further. Pay below market rates, with easy online setup!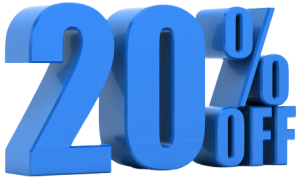 tODAY! USE PROMO CODE "GREATDEAL" AT CHECKOUT
Are you "STUCK" in fower mound? we'll get you back on the road inno time!
Comprehensive Roadside Assistance with STUCK in Flower Mound

When you find yourself facing unexpected tire troubles in the picturesque town of Flower Mound, you might wonder where to seek assistance. Look no further than Stuck's Tire Change Services, your trusted partner in times of automotive distress. With our dedicated team by your side, you can rest assured that you will never be left stranded on the roadside.
Imagine a scenario where you're locked out of your car amidst the bustling Flower Mound Shopping Mall, a situation that can quickly turn into a frustrating ordeal. In such moments of distress, Stuck's Auto Lockout Services come to the rescue, offering you a swift and efficient solution to regain access to your vehicle. We understand the importance of timely assistance when you need it the most.
In the vast expanse of Flower Mound, unforeseen fuel emergencies can catch you off guard and leave you feeling helpless. However, with Stuck's Rapid Fuel Delivery services in Flower Mound, you can trust us to get you back on track in mere moments. Our prompt and reliable service ensures that you can continue your journey without unnecessary delays.
Accidents happen, and when they do, a dependable towing service becomes your lifeline. If you ever find yourself in need of superior towing services after a fender-bender in Flower Mound, make the smart choice and choose Stuck. Our experienced team will handle your vehicle with care and precision, ensuring its safe transportation within Flower Mound and its surrounding areas. When the unexpected occurs, rely on Stuck to be there for you, offering a helping hand in your time of need.

BOOK SERVICE NOW
SIMPLY HIT THE BOOK NOW BUTTON. FROM THERE YOU WILL HAVE ACCESS TO STUCK'S EXSTENSVIE NETWORK OF PROVIDERS IN Flower Mound. DON'T KNOW WERE YOU ARE LOCATED EXACTLY, NO WORRIES, JUST HIT GEO LOCATION BUTTON IN THE ADDRESS BAR.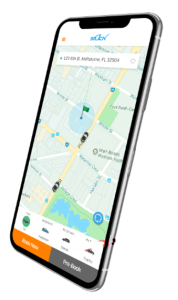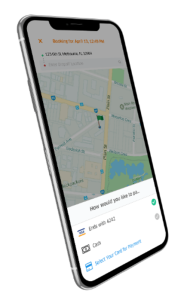 EASY SETUP PROCESS
NO NEED TO BE ON THE PHONE WITH A DISPATCHER. SETUP ONLINE IS QUICK AND SIMPLE WITH STUCK. 

ADD NOTES
LET US KNOW IF YOU ARE IN A PARKING GARAGE, WANT TO SCHEDULE THE SERVICE FOR A TIME, DON'T HAVE THE KEYS FOR A TOW ETC: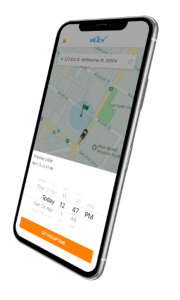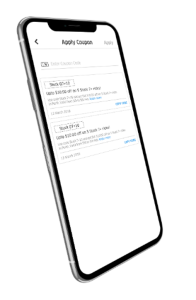 USE PROMO CODES
BE SURE TO SEE WHAT SPECIALS STUCK MIGHT BE OFFERING FOR ROADSIDE ASSISTANCE SERVICES. PROMO CODES ARE USUALLY FOUND AT THE TOP OF OUR WEBSITE

STAY INFORMED WITH YOUR TECHNICIAN'S LOCATION AND ETA
WITH STUCK, YOU WILL BE ABLE TO TRACKYOUR DRIVER IN REAL TIME, REMOVING THE GUESS WORK OF WHERE YOUR SERVICE IS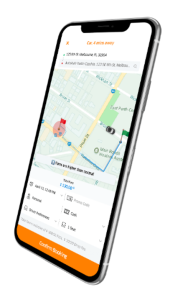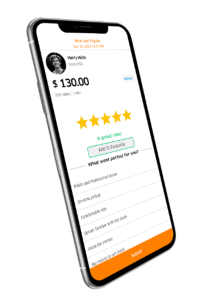 REVIEW AND RATE DRIVERS
AT STUCK, WE ARE ALWAYS EVAULATING OUR SERVICE PROVIDERS. YOUR INPUT IN INVALUABLE FOR THE PROCESS IN KEEPING STUCK THE NUMBER ONE TOWING AND ROADSIDE ASSISTANCE SERVICE IN Flower Mound
Our cheap roadside assistance and towing services in Flower Mound
CHOOSE BELOW THE SERVICE TYPE YOU NEED

Whether you need a simple tow or complex recovery roadside assistance services, you can count on us to get an affordable tow truck out to you.



We can assist you! Our professional and experienced team is ready to help you as a roadside assistance for recover your vehicle from any challenging terrain, whether it be sand, mud, or a ditch.

Auto Lockout Service flower mound
We are equipped with the latest tools and equipment to help unlock your car and retrieve your keys without causing any damage to your vehicle.

why choose us for you roadside assistance in Flower Mound, Texas
PROFESSIONAL SERVICE
Our team of experienced professionals is dedicated to providing exceptional customer service.
AFFORDABLE PRICE
We offer competitive pricing without compromising on the quality of our services.
VERSATILE SERVICE
We offer a range of affordable towing solutions to cater to all types of vehicles and situations.
FAST RESPONSE TIME
We'll get to you quickly so you're not stranded for long. Times of arrival beat the industry standard.
stuck is also used by numerous motor club and fleet services to get you back on the road
SUCH AS
Q1: What is Stuck Solutions known for in Flower Mound?
A1: Stuck Solutions is renowned in Flower Mound for providing a wide range of essential roadside assistance services.
Q2: How quickly does Stuck Solutions typically respond to emergency calls in Flower Mound?
A2: Stuck Solutions prides itself on its quick response times, usually arriving at your location within [Insert Estimated Response Time Here] minutes of your call.
Q3: Can Stuck Solutions assist with common roadside issues like flat tires and dead batteries?
A3: Yes, Stuck Solutions is well-equipped to handle common issues such as flat tires, dead batteries, and more. Our technicians are trained to address a variety of emergencies.
Q4: Is Stuck Solutions' roadside assistance available 24/7 in Flower Mound?
A4: Yes, Stuck Solutions operates round the clock, 365 days a year, ensuring that you have access to our services whenever you need them, day or night.
Q5: Are there any special discounts or promotions available for Stuck Solutions' services in Flower Mound?
A5: Stuck Solutions occasionally offers special discounts and promotions to our valued customers. Keep an eye on our website and social media channels for updates on these offers.
Q6: Can Stuck Solutions handle long-distance towing in addition to local towing services?
A6: Yes, Stuck Solutions offers both local and long-distance towing services, making us a reliable choice for all your towing needs, whether near or far.
Q7: What types of vehicles can Stuck Solutions assist with, apart from standard cars and trucks?
A7: Stuck Solutions is equipped to assist with a wide range of vehicles, including motorcycles, SUVs, and even specialty vehicles like classic cars.
Q8: Does Stuck Solutions offer flat-rate pricing or charge based on the distance traveled for towing services?
A8: Stuck Solutions typically offers transparent flat-rate pricing for towing services. You'll know the cost upfront, ensuring no surprises when it's time to pay.
Q9: What sets Stuck Solutions apart from other roadside assistance providers in Flower Mound?
A9: Stuck Solutions prides itself on its quick response times, experienced technicians, and commitment to customer satisfaction. We go the extra mile to ensure your safety and peace of mind during any roadside emergency.