ROADSIDE ASSISTANCE

Arlington, Tx
Timely & Credible Arlington,Texas ROADSIDE ASSISTANCE and TOWING SERVICES
If you are driving around Arlington, Texas, and your car breaks down, don't panic. STUCK roadside assistance is here to help you. Our reliable and experienced technicians are available 24/7 to provide you with emergency assistance. We are just one call away, and we will come to your help within minutes. Our services are affordable, and we guarantee that you won't find better prices anywhere else. With years of experience in the industry, we have become one of the top-rated roadside assistance companies in Arlington, Texas. So, next time you find yourself in a sticky situation on the road, don't hesitate to give us a call; we will get you unstuck!
Be careful of tow truck drivers who might try to take advantage of you, gouging them with heavy tow bills. Many membership-only auto companies provide unadequate customer care by leaving customers on hold for lengthy periods of time, or failing to send roadside help in time. Finally, there is a way to receive fast towing services in Arlington without overpaying. STUCK solutions offers round the clock countrywide roadside assistance, including service in Arlington. Use the SUCK solutions website and input basic location information to get help. A licensed tow truck driver will be calling you shortly to schedule a tow and notify you with an ETA so you have an idea that assistance is on the way.
WHY CHOOSE STUCK SOLUTIONS?
Best for families, students, working professionals, and everyone who cares for their time and personal safety, STUCK Solutions is making an effort to improve the roadside assistance industry.
HOW MUCH DOES STUCK SOLUTIONS COST?
There are no membership fees. With STUCK Solutions, prices start at $49 and you only pay for help as you use it. Each service will have a different cost, You will see a "guaranteed not to exceed" quote every time for Arlington towing.
With STUCK Solutions, you can be sure that you'll never be stranded in an emergency situation. Asking for assistance is a great way to keep your family safe while they travel.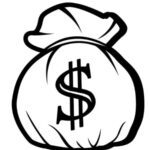 Need assistance immediately?