Roadside assistance tire change services
does your car have you stuck with a flat tire?
STUCK provides effective and efficient roadside assistance, with real time updates.
Our goal is to get you back on the road faster and without any hassles.
REAL-TIME UPDATES
GPS TRACKING OF YOUR ASSIGNED DRIVER
Affordable TIRE CHANGE services
CALL 855-557-8825
OR FOR FASTER SERVICE, HIT THE "REQUEST SERVICE NOW" BUTTON BELOW
WIDE RANGE OF TIRE SERVICES
We provide a range of tire services, including tire patch repairs, tire rotation, fixing leaks, repairing cuts, adjusting uneven tires, tire alignment, mobile tire changes, repairing cracks, and tire replacements. If you're facing any tire issues, our skilled professionals at Stuck are ready to deliver fast and efficient tire repair services. Whether your vehicle's tires are flat, punctured, or losing pressure, our team at Stuck is here to repair them. From tubeless tire puncture repairs to air fills and spare tire changes, we offer the convenient online puncture service you need. Our goal is to get you back on the road as quickly as possible. In addition to tire services, Stuck also provides towing services, available 24/7 at competitive prices, ensuring help is always nearby when you need it
You can book service with us over the phone, or the request service button on our website
get connected to our network of service vehicles and personnel in a process that simplifies service order, tracking and payment.
On the phone, our personnel will ask a few questions about the nature of your situation and promptly connect you to our wide network of professionals and equipment. If you use the request button, you will be connected to a system that provides updates, and tracking of a driver on a map that allows you to see where he is, and text or call the driver directly.
Expert Arrives on the Scene
We will promptly dispatch an expert who will arrive quickly to analyse the situation, solve your problems, and make sure you are back on track so that you can reach your destination without further hassles.
STAY IN CONTROL OF YOUR ROADSIDE EXPERIENCE NO MATTER WHAT.
Your experience with STUCK will provide you with a seamless process with driver ETA's sent to you, live tracking of your roadside technician, and the name and phone number of the technician.  This gives you an "UBER LIKE" experience to keep your mind at ease during a stressful situation that you may be in to get you back on the road.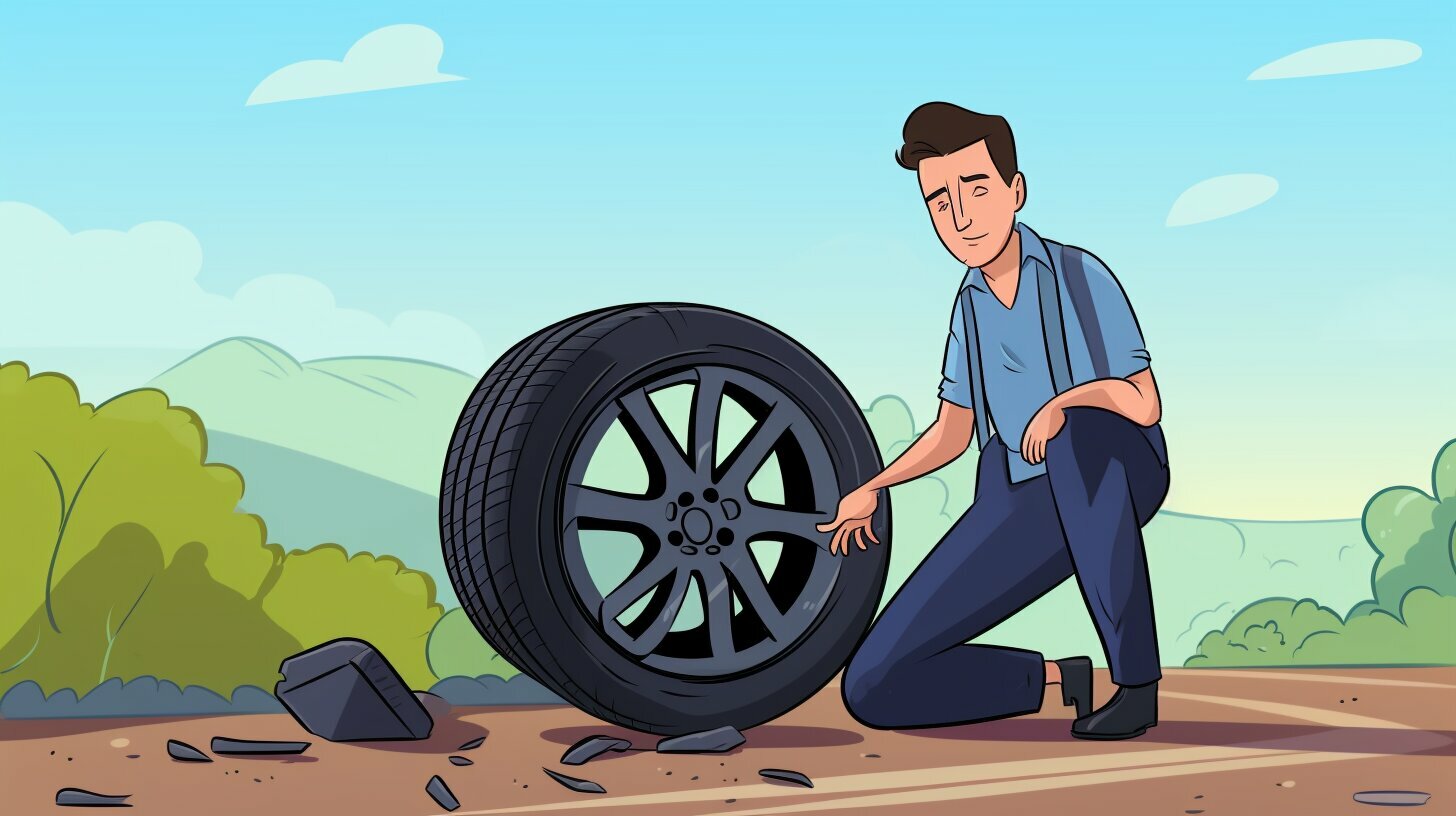 Flat Tire Repair If your vehicle has a flat tire that is punctured or losing pressure, turn to the professionals at Stuck for reliable repairs. At Stuck, we carefully assess the cause of the tire damage to ensure a thorough repair. Our detailed flat tire repair services can help you avoid the need for a new tire prematurely. By maintaining proper air pressure, our flat tire repair service at Stuck helps you avoid unexpected flats before they occur. Additionally, we offer auto transport services in case multiple tires are punctured simultaneously.
Tire Patch Repair When dealing with large holes in a tire that cannot be plugged, tire patches are the ideal solution. A well-executed tire patch can extend the life of the tire until it reaches its natural end. Repairing a tire with a patch is far more cost-effective than replacing it each time it sustains damage. At Stuck, we provide top-notch tire patch repair services. Our professionals are skilled in performing quick on-the-spot patches. For exceptional tire patch repairs, always consult the experts at Stuck.
Tire Rotation Regularly rotating your tires can maximize their lifespan. At Stuck, our professionals have extensive experience in tire rotations. Tire rotation not only improves fuel efficiency but also enhances tire performance and ensures a smoother ride. It also provides an opportunity to visually inspect the tires for damage, check their air pressure, rebalance them, and assess their tread depth. When it comes to tire rotation services, trust Stuck for efficient and reliable solutions. Our tire rotation service helps prolong the life of your vehicle's tires.
For any type of tire repair needs, don't hesitate to contact our professionals at Stuck.
Puncture, Cracking, or Cuts Tire Leak Repair Tire damage can occur without the driver even noticing, and neglecting repair can lead to further complications. The most common types of tire damage include cuts, cracking, punctures, and impacts. At Stuck, we are the trusted professionals in repairing punctured and damaged tires for your vehicles. Rest assured that our team will deliver the best tire repair services to address these issues promptly.
Uneven Tread Wear Uneven tire wear is often a result of improper alignment, overinflation, underinflation, or worn-out suspension components. With prolonged use, it's natural for the tread to gradually wear down, affecting overall tire performance. For expert and experienced services in correcting uneven tread wear, rely on Stuck.
Run-Flat Tires Run-flat tires are designed to allow a vehicle to continue driving even after experiencing a puncture. They feature reinforced sidewalls that can support the weight of the vehicle in the event of total air pressure loss. At Stuck, we specialize in repairing run-flat tires, providing you with the convenience and peace of mind you need.
Flat Tire Leak Repair If your vehicle has a flat tire and the tires are damaged or worn out, there's no need to worry. Contact our experts at Stuck for efficient flat tire leak repairs, no matter where you are. Equipped with the necessary tools and techniques, our certified professionals strive to restore your car's functionality and protect your tires from further damage.