ROADSIDE ASSISTANCE North Miami Beach
Fast & Trustworthy North Miami Beach Roadside Assistance and Towing Services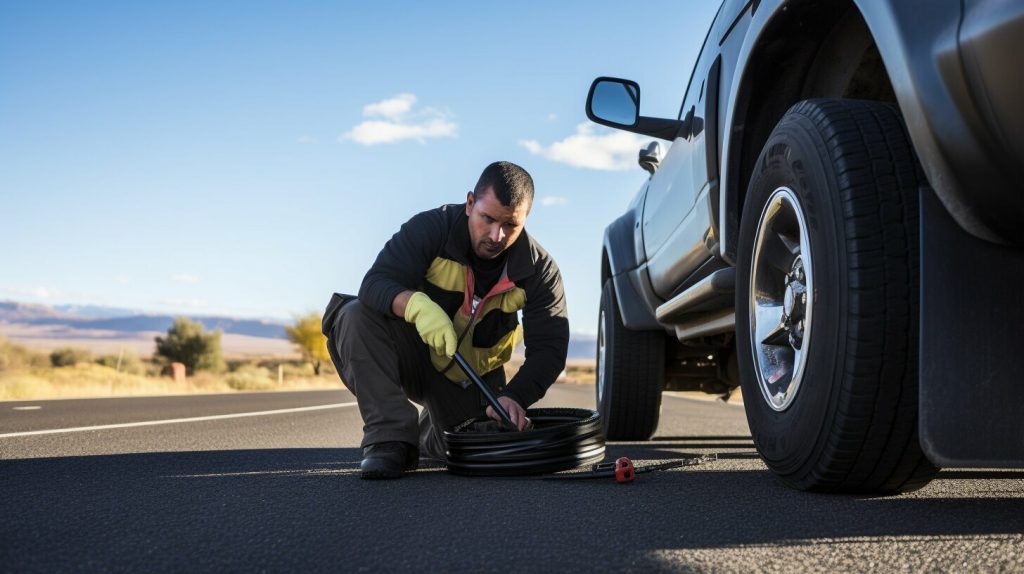 ROADSIDE ASSISTANCE NORTH MIAMI Beach
In times of dire need, it's crucial to exercise caution when dealing with tow truck drivers who may attempt to take advantage of your vulnerable situation, burdening you with exorbitant tow bills that can add insult to injury. Unfortunately, the frustration doesn't end there; many membership-only auto companies often deliver subpar customer care, leaving you on hold for extended periods or failing to dispatch the much-needed roadside assistance in a timely manner.
But here's some welcome news: you no longer have to endure the frustration of overpaying for towing services, especially in North Miami Beach. A new and improved solution has arrived, one that is both swift and cost-effective. Say hello to STUCK Solutions, your trusted partner in times of automotive distress.
STUCK Solutions has revolutionized the roadside assistance North Miami Beach industry by providing 24/7 nationwide support. We offer a range of services to get you back on the road as soon as possible, including tire changes, jump-starts, fuel delivery, and auto lockouts.  Their user-friendly website streamlines the process for you—simply input your basic location information, and within mere minutes, you'll receive a call from a licensed tow truck driver. Not only will they promptly arrange for a tow, but they will also keep you informed with an estimated time of arrival (ETA), so you can rest easy knowing that help is en route.
STUCK Solutions isn't just a service; it's your dependable lifeline in moments of automotive crisis. With their commitment to quick response times and affordability, they are reshaping the way you experience roadside assistance. Don't let towing woes get the best of you; choose STUCK Solutions today, and regain control of your journey with the assurance that capable and caring professionals have your back. Your peace of mind is their top priority, and with STUCK Solutions, help is always just a click away.
WHY CHOOSE STUCK SOLUTIONS?
STUCK Solutions is a revolutionary company that is determined to bring positive changes to the roadside assistance industry. The mission of this innovative company is to provide the best safety and time-saving measures for families, students, and working individuals. In today's fast-paced world, we understand that time is of the utmost importance, which is why we strive to offer quick and efficient roadside assistance services. Our goal is to provide exceptional customer service and exceed the expectations of our valued clients. Whether you are stranded on the side of the road or need assistance with a minor vehicle issue, STUCK Solutions is here to make your life easier. With our experienced and highly skilled team of professionals, you can trust that you are in good hands. Choose STUCK Solutions for unparalleled roadside assistance services and peace of mind while you are on the road.
HOW MUCH DOES ROADSIDE ASSISTANCE IN NORTH MIAMI Beach COST WITH STUCK?
Are you tired of paying high membership fees for emergency roadside assistance? Look no further than STUCK Solutions! Our prices start as low as $49, and you only pay for assistance as you need it. Plus, with a "guaranteed not to exceed" quote for our North Miami Beach towing services, you can have peace of mind when unexpected breakdowns occur.
We understand that emergencies can happen when you least expect it, so having reliable assistance at your fingertips is crucial. STUCK Solutions provides quick and efficient service to ensure you're never left stranded on the side of the road. And not only can you use our services for yourself, but you can also request help for your loved ones to keep them safe on the road.
With STUCK Solutions, you'll never have to worry about hidden fees or being stuck without help. Contact us today to learn more about our affordable pricing and reliable services.
Need assistance immediately?