Roadside Assistance Melbourne
Quick & Trusthworthy melbourne Florida ROADSIDE ASSISTANCE and TOWING SERVICES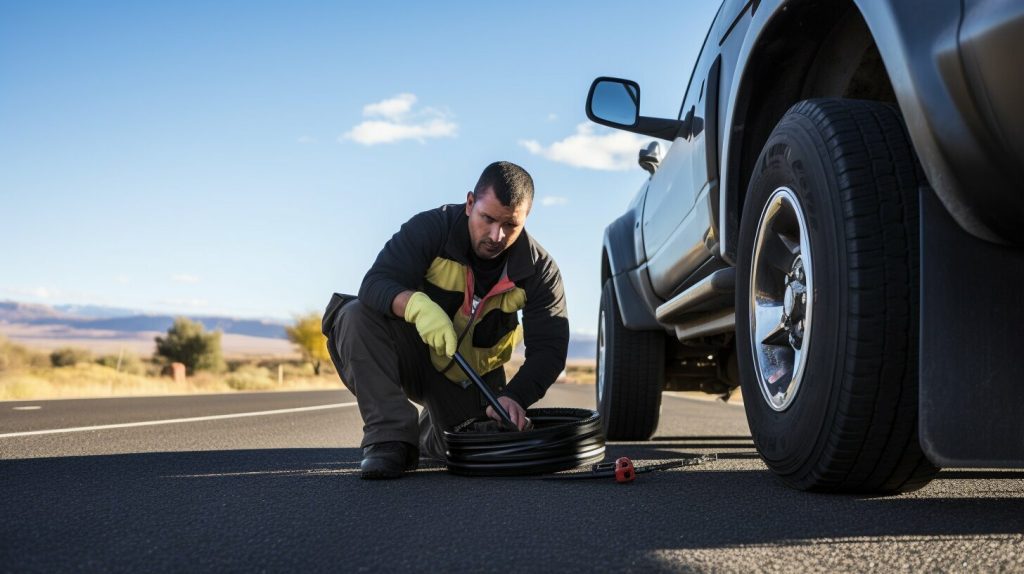 Roadside Assistance Melbourne
Roadside Assistance Melbourne is here to get you unstuck when you're feeling stranded. We understand that being stuck on the side of the road can be frustrating and potentially dangerous, which is why we offer prompt and reliable assistance. Our team of experienced professionals will come to your rescue, whether you're dealing with a flat tire, a dead battery, or any other type of roadside emergency. We are available 24/7 and our trained technicians will come to you and bring the necessary equipment for us to diagnose and fix your car problems. We offer a range of services to get you back on the road as soon as possible, including tire changes, jump-starts, fuel delivery, and auto lockouts. With our help, you can be assured that you'll be back on the road in no time.
WHY CHOOSE STUCK SOLUTIONS?
STUCK Solutions is a groundbreaking company that is dedicated to providing unparalleled roadside assistance services to individuals from all walks of life. Whether you are a busy office professional with a hectic lifestyle or a student who is constantly on the go, STUCK Solutions is the perfect solution for you. Our innovative platform is designed to ensure that you are never stranded on the side of the road, no matter where you are. With a range of customizable plans and packages that cater to your specific needs and budget, you can rest assured that you are getting the best value for your money. At STUCK Solutions, we are committed to providing exceptional customer service to each and every one of our clients. So why wait? Sign up today and experience the ultimate in safety, convenience, and peace of mind on the road.
HOW MUCH DOES ROADSIDE ASSISTANCE IN MELBOURNE COST WITH STUCK?
STUCK Solutions offers an amazing deal for those who want to ensure their safety and avoid the stress of being stranded on the road. With STUCK Solutions, there are no membership charges, and you can start using their services for as little as $49. You only need to pay for assistance as you use it, making it an affordable option for anyone who wants reliable help when they need it.
The price of each service can vary, but STUCK Solutions provides a "guaranteed not to exceed" quote every time when it comes to Melbourne towing. This means that you can trust that you will not be overcharged for the assistance you receive. This level of transparency and commitment to customer satisfaction is what sets STUCK Solutions apart from other service providers.
By relying on STUCK Solutions, you can rest assured that you and your loved ones are safe while driving. Although requesting help can be stressful, it is much safer than trying to handle an emergency alone. So what are you waiting for? Give STUCK Solutions a try and experience the peace of mind that comes with having a reliable partner on the road.