Are you in search of budget friendly
Towing Services in Phoenix
Look no further. Pay below market rates, with easy online setup!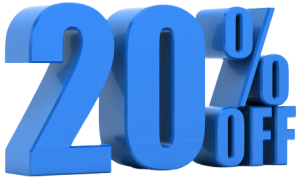 tODAY! USE PROMO CODE "GREATDEAL" AT CHECKOUT
Comprehensive Towing Services by STUCK in Phoenix
Vehicle not moving and you're stuck in Phoenix? No worries, as STUCK offers unparalleled towing services for every scenario.
From compact cars to expansive recreational vehicles, STUCK in Phoenix has the capability and equipment for all your towing needs.
With a seasoned team in Phoenix, STUCK ensures a towing experience like no other. They prioritize safety, efficiency, and your vehicle's care above all.
Ever found yourself stuck due to a flat tire in Phoenix? Remember, STUCK offers more than just a tow.
What makes STUCK stand out in Phoenix? Our commitment to excellence, rapid response times, and transparent pricing makes us the preferred choice.
At STUCK, we believe towing in Phoenix goes beyond just vehicle transportation. With each tow, we aim to exceed expectations and provide exceptional service.

Whether you need a simple tow or complex recovery roadside assistance services, you can count on us to get an affordable tow truck out to you in Phoenix
STUCK works in colaboration to bring top notch tow truck drivers that are updated in imitation of the latest technogly to make Definite your vehicle is in good hands during the process of towing your vehicle.
Form here, you will just need to follow the setup below:
EASY ONLINE SETUP. NO WAIT TIMES BY DEALING WITH A DISPATCHER ON THE PHONE
A TOW TRUCK TECHNICAN WILL BE ASSIGNED TO YOUR LOCATION
TOW TRUCK DRIVER ARRIVES TO PICK UP LOCAITON
TOW TRUCK DROPS OFF YOUR VEHICLE TO YOUR DESTINATION ADDRESS
Affordable towing services
Discounted rates
USE Promo Code "GREATDEAL"
Click Here
*prices are subject to change. If such, at checkout it will realy the latest price
What makes STUCK your leading tow truck provider in Phoenix?
 STUCK is experienced in the roadside guidance industry, now counting upon 12 years. STUCK is used by prominent motor clubs such as AGERO, Urgently, Allied Dispatch. 
Our duty is to getting you back on the road!