Towing Service
Stuck towing services is a reliable company that is your solution for all your towing needs. We operate twenty-four hours a day, and we can help with all your disabled vehicle needs. If your car or truck stops on you while driving, STICK WITH STUCK. Call us. If your vehicle is overheating, we can help. If you had a fender bender or minor accident, we can tow you. If your battery just isn't charging with a jump start service, call us. We are 24/7, and we can travel to you, no matter where you are. Our nationwide service helps motorists in need 24 hours a day. Besides being the most reliable service, we are also very professional, and our courteous dispatchers and drivers will help to get you to your destination quickly. We've built our business on our excellent reputation, and we're always happy to help!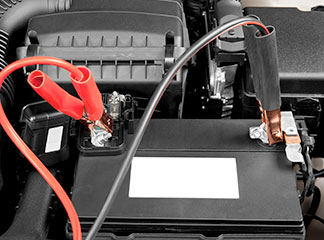 Why Choose Stuck Solutions for Flat Tire Changes
Towing Services we offer:
Wheel Lift Tow Trucks: Involves a hook and a chain to draw the front or rear end of the vehicle. This type of truck is used if you have mechanical issues, but your vehicle still goes into neutral. We also use these trucks if you have a flat tire and no spare.
Flatbed Tow Trucks: If your vehicle doesn't go into neutral, you've lost the keys, or you have an all-wheel drive or 4-wheel drive vehicle, our flatbed tow trucks can assist.

We can handle all of your towing needs, and our extensive network allows us to service you whether you're in your hometown or on a road trip a 1000 miles from home. If you have a flat tire and no spare tire, no need to worry. STICK WITH STUCK. We can tow you to the nearest tire shop. Locked lug nuts? STICK WITH STUCK. Stripped lug nuts? STICK WITH STUCK. Bent rim? STICK WITH STUCK. We can help with all your towing needs. Give us a call to set up fast, convenient service at very competitive prices.
Lost your keys?
Not a problem! We can tow you to a dealership to get new keys made. STICK WITH STUCK for all your roadside soft service and towing needs.
Want to hire a company with a proven track record?
Look no more. We offer the most dependable street roadside assistance towing service at very economical prices. Our drivers are professionally trained and are ready to service you when you need help. Call us 24/7 for all your towing needs.
Excellent Reputation
All of us at STUCK pride ourselves on our stellar reputation we've earned with 14 years in the towing and roadside assistance industry. We provide our service with a high caliber of professionalism to make you feel safe and at ease during what normally is a very stressful event in your day. In addition to our excellent customer service, we also offer the quickest lead times with state-of-the-art dispatch software that allows us to maximize our drivers' time to make sure they get to you as quick as possible!
Towing Services
Lock Out Services
Flat Tire Change Services
Wrecker Service
Soft Services
Roadside Assistance Services
Lost Key Services
Jump Start Services
How do you find a reputable towing service nearby?
No one plans ahead to experience a roadside incident. No one wants to experience a flat tire in the middle of nowhere. No one plans to need a boost or jump start in the middle of the night because you're late for your job. No one expects an accident. Guess what? We do. We're here for you for all your roadside assistance needs. Middle of the night issues? No problem. STICK WITH STUCK. Early morning, and the car isn't cooperating with your busy schedule? No problem. STICK WITH STUCK
How are we different from other towing companies?
What sets us apart at STUCK is that we offer nationwide service. Our extensive network of reliable providers allows us to offer you coverage in 99% of the zip codes in the United States. Yes, that's right. We cover 99% of the country! Program our number, 855-55-STUCK into your cell phone, and we can help you no matter where you are. We also pride ourselves in making sure we treat our customers with the utmost respect and professionalism. You've experienced enough headaches in dealing with your car or truck issues. Let us do the heavy lifting. STICK WITH STUCK for all your emergency towing needs.
Do you have insurance coverage?
Most insurance companies do cover towing services, but they're not always available to set up your service 24 hours a day. Sometimes their wait times can be 4+ hours as well. STUCK can provide you with a receipt to get reimbursed by your insurance company. We will help you get back on the road quickly without extra phone calls or hassles.
In conclusion, call the company who has the most reliable network with the quickest service at the most competitive pricing. That means STICK WITH STUCK!