Roadside Assistance Largo
Swift & Trusthworthy Florida ROADSIDE ASSISTANCE or TOWING SERVICES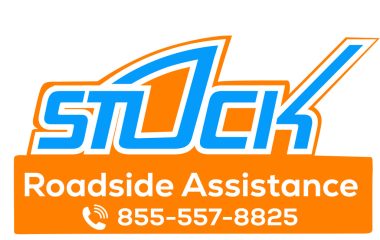 FAST Largo roadside assistance
Some tow truck operators might take advantage of people during difficult times, gouging them with hefty tow bills. Many membership-only auto clubs offer bad customer care by keeping customers on hold for hours, or delaying roadside help in a timely manner. No more overpaying for towing in Largo! This new service is quick and affordable. STUCK solutions offers 24/7 countrywide roadside assistance, also providing service in Largo. Open the SUCK solutions website and input your location information to get assistance. A licensed tow truck driver will call you directly to set up a tow within minutes and update you with an estimated time so you have an idea that help is coming.
WHY CHOOSE STUCK SOLUTIONS?
Ideal for families, students, office professionals, and everyone who places a premium on their safety and time, STUCK Solutions is working to change the roadside assistance industry.
HOW MUCH DOES STUCK SOLUTIONS COST?
There are no membership fees. STUCK Solutions prices begin as low as $49, and you only pay for assistance as you use it. The price of each service will be different, You will see a "guaranteed not to exceed" quote every time for Largo towing.
With STUCK Solutions, you'll never have to worry about being caught in a difficult situation while driving. You can ask for help in order to keep your loved ones safe while they are driving.
Need assistance immediately?
When your car breaks down in Largo, Florida, you can count on the experts at Stuck Solutions for timely, reliable roadside service. Stuck Solutions offers 24/7 towing and recovery for drivers in Largo and surrounding Pinellas County. Their team of ASE-certified technicians have over 50 years of combined experience handling everything from flat tires, dead batteries, and lockouts to engine trouble, transmission problems, and crashes. Stuck Solutions invests in state-of-the-art equipment, including heavy duty flatbed trucks, wheel lift trucks, and large recovery vehicles to safely transport vehicles of all types. They offer a range of services including tire changes, jump starts, fuel delivery, lock-outs, and winch-outs. Stuck Solutions stands out from other tow companies in Largo thanks to their focus on compassionate care – treating every customer with patience and understanding. With affordable rates and no hidden fees, they aim to be the towing service of choice in Largo.