Your preferred Roadside assistance Provider
If your car gets stuck, contact STUCK
STUCK provides effective and efficient roadside assistance, with real time updates. 
Our goal is to get you back on the road faster and without any hassles.
Effective and Efficient Services
Our staff is ready to assist. We strive to get you back on the road.!
CALL 855-557-8825
OR FOR FASTER SERVICE, HIT THE "REQUEST SERVICE NOW" BUTTON BELOW
Our Roadside Services Include





No Membership FeeS and Fast ETA'S
You don't have to be a member. STUCK is a pay as you go program with a Nationwide network of providers ready to assist you. . We won't waste your time nor leave you stranded on the road, our arrival times are one of the best in the industry.
STAY IN CONTROL OF YOUR ROADSIDE EXPERIENCE NO MATTER WHAT.
Your experience with STUCK will provide you with a seamless process with driver ETA's sent to you, live tracking of your roadside technician, and the name and phone number of the technician.  This gives you an "UBER LIKE" experience to keep your mind at ease during a stressful situation that you may be in to get you back on the road.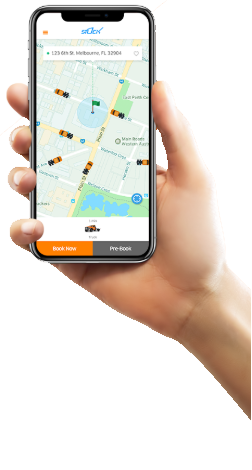 You can book service with us over the phone, or the request service button on our website
get connected to our network of service vehicles and personnel in a process that simplifies service order, tracking and payment.
On the phone, our personnel will ask a few questions about the nature of your situation and promptly connect you to our wide network of professionals and equipment. If you use the request button, you will be connected to a system that provides updates, and tracking of a driver on a map that allows you to see where he is, and text or call the driver directly.
Expert Arrives on the Scene
We will promptly dispatch an expert who will arrive quickly to analyse the situation, solve your problems, and make sure you are back on track so that you can reach your destination without further hassles.
Read some of the testimonials from our clients below:

I had to call for assistance this past February. Being stranded was frustrating but Struct Solution arrived in a timely fashion and not only assisted me, sent a very nice, friendly driver named Mark.

They've always been very professional and very prompt. They have a clean appearance and are courteous to our customers. They represent our business when they pick up our customers and have always done so well. We've never had issues with them.

It was timely, very friendly, and had reasonable pricing. It was as pleasant an experience as you can have with towing.

I've used Stuck Roadside Solutions for a number of years and I've always had a good experience with them. I remain loyal to their service and I recommend them because I know they have a good reputation